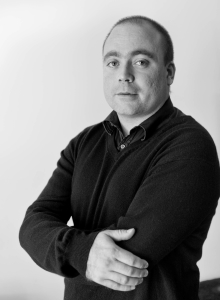 If you're looking to harness the power of content marketing to generate leads, increase brand awareness or establish thought leadership, then I have a solution for you.
I'm an investment writer with experience writing about various asset classes, macro analysis, pensions, personal finance and more. I'm comfortable writing content targeting both professional and retail investors that must be approved by compliance, tax and legal.
I also write for Fintech clients including banking startups, investing platforms and trading tools.
Previous clients

Why I'm different
I'm an investor as well as a freelance writer. I'm building my investment portfolio based on Benjamin Graham's value investing approach. This means that I have direct experience in a lot of the topics that I write about. As Nassim Nicholas Taleb might say, I've got skin in the game. It also means that I get to write about a topic which fascinates me.
How I can help you
Content is a key component of any digital marketing strategy. Many of the world's biggest brands now consider themselves to be publishers as much as retailers or service providers.
I can save you time and effort by coming up with a wide range of compelling content which will help you reach your marketing goals including:
• Blog posts
• E-books
• Whitepapers
• Case studies
• Newsletters
• And more
To discuss your content requirements further, please get in touch.